Congratulations, you're successfully enrolled in the Higher Self Guides Creation Workshop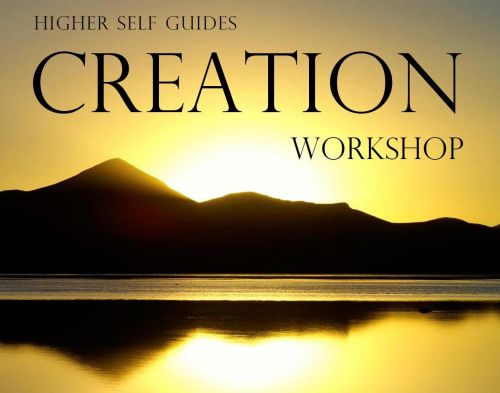 You've made a great decision and we know that you'll be pleased with the materials you'll be learning.
Below are some important details. Some we'd like you to write down. Others include information to help you prepare for the workshop.
Quick Course Details
When: Saturday, August 28, 2010.
What Time: The standard session runs from 8:00 am – 5:00 pm. The premium session continues from 5:00 – 7:30 pm.
Where: 45o1 Mulberry Ct., Boulder, CO 80301
How to Reach Us:
If you have an advance question, please contact Matthew at matthew [at] higherselfguides [dot] com or phone 1-303-539-9310.
If You Are Making Travel Arrangements
While we do not endorse any hotels, as a courtesy we can offer you a few suggestions.
The St. Julien Hotel
Comment: Centrally located to downtown,  many rooms have mountain views, considered the nicest spot in town.
Cost: $296 +
Address: 900 Walnut Street, Boulder, CO 80302
Phone: (877) 303-0900
Web: http://www.stjulien.com/
Hotel Boulderado
Comment: A close second. Central downtown. Most historic hotel in town. We do ghost tours here.
Cost: $197 +
Address: 2115 Thirteenth St, Boulder, CO 80302
Phone: (800) 433-4344
Web: http://www.boulderado.com/
Days Inn
Comment: More affordable. Other customers have stayed here. In a residential area.
Cost: $70 +
Address: 5397 South Boulder Rd (Hwy36 & S Boulder Rd) Boulder, CO 80303
Phone: 303-499-4422
Web: www.daysinn.com
Foot of the Mountain Motel
Comment: Literally at the foot of the mountains. Good reputation.
Cost: $65 +
Address: 200 Arapahoe Ave, Boulder, CO 80302
Phone: 303-442-5688
Web: www.footofthemountainmotel.com
All are less than 10 minutes drive from the workshop. In terms of helping you to find an appropriate place to stay for your visit, rather than offer you only these suggestions you might want to visit TripAdvisor.com . They have first hand reviews of local hotels.
What to Bring, Wear, Etc.
Bring
We'll be spending a considerable amount of time reclining so I encourage you to bring a camping pad, sleeping bag, or exercise mat to lie on, as well as a blanket and a pillow or two to ensure that you are comfortable.
You may also want something to cover your eyes such as a sleeping mask (available at many travel supply stores) or a dark wash cloth or hand towel.
We'll be providing stereo headphones, but if you prefer to bring your own feel free to do so. The MP3 players we are using accept standard headphone jacks, such as those that fit on iPods.
If you enjoy journaling you may want to bring a notepad, pens, and colored pencils to record your experiences.
The most important thing to bring is an open mind that is ready for new experiences and without preconceived expectations.
Wear
The dress code for the workshop is: Comfort First. We encourage you to wear loose-fitting clothes suitable for extended periods of sitting and lying down.
Meals
We will provide snacks and beverages throughout the day. We ask that you bring your own lunch so that we can all eat together to maintain our group energy.  A refrigerator and microwave are also available for anything special that you care to bring for yourself.
If you stay for the extended premium session, we'll be providing dinner. If you have any special dietary concerns, please let us know right now so that we can make accommodations for your needs.
In Preparation for the Workshop
The workshop covers a great deal of material in a single day.  So to ensure that everyone is on the same page when we get started we ask you to read through The Power of Bookmarking in advance of the course.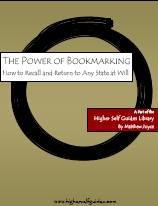 This short booklet provides you insight into how to quickly memorize an experience or state so that you can recall it later. The booklet uses relaxation as an example, but it works with just about anything and it is a skill that we will be referring to throughout the day. You don't need to master the skill but we do ask that you read the booklet so you are at least familiar with the concepts.
You can download it by clicking the link below.
Download The Power of Bookmarking here
Depending on your browser settings, directly clicking this link may open the file in Adobe Acrobat Reader or it may prompt you to save it to your computer.
If you'd like to save it you can right click the link and then
For Internet Explorer — Choose Save Target As…
For Firefox — Choose Save Link As…
If you have any trouble, you can email me at matthew @ higherselfguides.com and I'll be glad to give you a hand.
Although Not Required Listening We'd Like to Offer You These Recordings As a Special Bonus

MP3 Audio Recordings of The Power of Bookmarking Teleconference
(Click the little triangle to play now, or right click and 'Save As' to download to your computer.)
We've got great things in store for you at the workshop and we're looking forward to seeing you.
Until then, all the best.

Matthew Joyce