Want help marketing your TMI Outreach Courses and Monroe Products?
You've invested time, money, and hope preparing to facilitate workshops and distribute Hemi-Sync products. Now you need to make the most of your considerable investment by building a successful business. But what if you're not a skilled marketer or a trained business person?
How can you make the business you dream of a reality?
To do that you need clear realistic goals, a solid marketing strategy, a workable plan, and clear means to achieve the results you want. You can certainly accomplish that on your own if you're willing to invest more time and effort, but a guide can help you to achieve your business goals all the sooner by helping you to avoid time-wasting delays, expensive pitfalls, and frustrating setbacks.
Working with a guide helps you to determine what you need to do to reach your goals and to identify the specific steps for how you'll get the job done. A mentor also serves as someone who can hold you accountable to your own deadlines, so you're less likely to put off the very things you need to do to make your dreams a reality.
Find a guide who understands your business and what it takes to succeed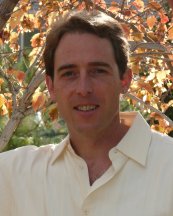 If you're reading this hidden page, then chances are you've seen the marketing training materials I've developed for the Monroe Institute. When I'm not writing, teaching, and speaking about spiritual subjects, I work as a marketing, communications, and business strategy consultant.
I've worked with private individuals, small business owners, and Fortune 500 companies on projects ranging from simple one page marketing plans and email campaigns to website strategy and design projects (I'm not a web code developer, but I can refer you) to marketing campaigns with budgets in the hundreds of thousands of dollars to billion (yes, that's billion) dollar strategic investments.
If you'd like to discuss how you can more easily achieve your goals, please fill out the form below.
Use this form to contact me
[contact-form 2 "Basic Contact Form"]
(Emails are replied to in 24-48 hours. If you haven't got a response, it's because I haven't received your email. In which case, please call at the number below).
Want to Reach Me Another Way?
No worries. You can reach me by mail and phone too.
Mail: Higher Self Guides, PO Box 21151, Boulder, CO 80308, USA
Phone: 1-303-539-9310
(Please check the time in Colorado before calling http://www.timeanddate.com/)