We're sorry you've canceled your order.
If you encountered a problem, we would sincerely like to help to set things right.
If you changed your mind for any reason, we would greatly like to know why so we can either help you this time or learn how to be more helpful in the future.
We greatly appreciate it you would let us know by sending us a message by email to matthew [at] higherselfguides [dot] com or by using the form below.
[contact-form 2 "Basic Contact Form"]
(Emails are replied to in 24-48 hours. If you haven't got a response, it's because we haven't received your email. In which case, please call us at 1-303-539-9310. Or if you don't want to use email in the first place, please feel free to call.).
Most sincerely,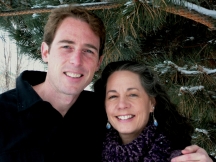 Matthew and Janet