Client Results, Responses, and Reactions
Here are just some of the responses we've heard from our clients. Some of them were participants in our workshops and teleconferences. Some we worked with in private sessions. Others have read our articles and ebooks. A few refer to our speaking engagements.
When you read the feedback below you will find that many of people don't hesitate to tell us what they objected to. We actually like that because it makes it easier for us to help you going forward. So what you see here isn't just the usual sugar sweet testimonials. You get to read real feedback about how our materials have impacted the lives of our customers.
---
Manifestation Workshop
I was my own biggest obstacle…

"I knew what I wanted, but I couldn't bring it about until I realized that I'm the biggest obstacle to my own joy and happiness.
I'd reached the point where I wasn't experiencing the joy I wanted in my life and I decided to move. For weeks I envisioned the kind of place I wanted to live and made all the right moves to find it, but it was as if there was an invisible barrier keeping me from it.
As I used your method I realized I was terrified of the change and it had nothing to do with finding a house. Acknowledging that allowed me to push forward with lightning speed, and in less than two days I found the perfect home.
Now I can apply this to every single corner of my life. It's probably one of the most valuable lessons that we can all learn."
—Cecily, Boulder, CO
---
Most people would consider this to be crazy…

"I hesitated about the cost of airfares to Melbourne from Brisbane and the difficulty in getting time off work, but I felt a workshop held by someone affiliated with the Monroe Institute would be interesting and worthwhile. And it was. The workshop renewed my interest in manifestation/creation and my overall interest in understanding just what consciousness is and how we are all creators. Most of all I enjoyed meeting like-minded people and the free discussion of our experiences. In the "real world" most people I meet would consider this whole area to be crazy, but the demonstration with rods and spoon bending of energy and how it can be used…Wow! This stuff is real!!"
—Sue Ellis, Brisbane, Queensland, Australia
---
I earned my first promotion this month!

"I just wanted to share with you that I earned my first Arbonne promotion to District Manager this month! Those patterns are paying off!! My head has really been spinning about patterns since we spoke. I see them everywhere! Apparently, they are spinning in mostly good directions. November looks to be a very positive Arbonne month too! It is a very exciting thing for me to see my business grow and get more people involved in this opportunity with me. It is very much a "Yes-this" feeling! And I know I will continue to have good news about my business to share with you and others as time goes on. I thank you for the 'pep talk' you gave me! I know our talk has been a positive influence that is reflecting in my success."
—Mary Clark, Plano, TX
---
It's exciting to realize that I have the tools within me to do all this!
"I've taken several workshops with Matthew so at this point I just sign up when a new one comes out. I know it's going to be worth it. I'd say the best part of this course was the way Matthew explains the whole creation process. His explanations were clear and concise and really broke things down into easy steps so you can understand the whole process of manifestation. Unlike others who teach this, he explains that there is some effort required and then he explains why this is so and what you need to do. Of course it makes sense and you realize that you just haven't considered it that way before. By the same token his explanations empowered us to realize how capable we are of manifesting great lives.
"When you combine all that with the Hemi-Sync exercises, which are personally meaningful explorations, and the group practice with how our energy affects physical reality it makes for a very powerful and life-changing workshop.
"The best part, for me, is that I have learnt how to apply the techniques that we learnt in the workshop in my daily life and to be aware of how powerful I am in creating the life that I want to lead. It's exciting for me to realise that I have the tools within me to do all this!"
—Irene Blanck, Keilor Downs, Victoria, Australia
---
I created my own false starts…

"Three things almost kept me from taking the course: money, time, and not knowing what I was going to be doing. But I was actually very comfortable at the workshop. I met nice people, the food was plentiful, and, believe it or not, it felt good to be a part of something that big. I appreciated how Matthew created the safe zone. It helped to know I could say anything and would not be put down for it. I also appreciated how he let others share the stage when they had techniques to teach that would help the rest of us. As a result of the workshop I gained an understanding that I have created my own false starts in some endeavors. And since then I've been deliberately casting my thoughts to the wind and having some of them come back to me already.
"UPDATE: I just wanted to take some time to say thank you for believing and to share with you that my goals are starting to take place pretty much as I programmed for. I also wanted to let you know that my car park spaces have been coming up more often. I must have patterned that one subconsciously when we had our creation course! So thank you."
—Heather Brockway, Fawkner, Victoria, Australia
---
Practice and experience, rather than belief…

"I liked that the course was focused more about practice and experience, rather than belief and it seemed very non-dogmatic. Plus I think the group energy somehow amplified the effect of the Hemi-Sync. But I really appreciate your truly amazing response to my follow up questions. I will have to read your email again a few times to absorb it! Once again…pretty amazing reply and well thought out. I appreciate your time taken to answer the questions."
—Dominic Osborne, Hawker, ACT, Australia
---
I thought it was a parlor trick…

"I'd heard about spoon bending but it seemed to me like it was either some parlor trick or that people just muscled the spoons into whatever shapes they wanted. So I was totally surprised by how easy it was. In fact, it was so easy I bent my first spoon before you'd even finished making sure everyone was ready!
I really liked how you had us bend them with normal force first so we could tell the difference. It was so obvious. When they got hot and rubbery you could just twist them around. I loved watching everyone else do it too, but it was the fact that I did it with my own hands that removed my doubts. Today spoons. Tomorrow the world! (Just kidding!)"
—Dawn, Boulder, CO
---
All I expected—and more…

"I particularly liked the piece by piece description of the manifestation creative process. It was a great class that provided all I expected—and more. The more facilitators we have in the world to help and guide students to a better understanding and practice of how the creation process works the more we transform as a society."
—Valentino Costa, Student of the Earth, www.calaber.com.au
---
Now I need $500…
"Update on manifestation exercise. After the $10 came through I decided to try for $100. I received a package in the mail yesterday with various Christmas gifts. Inside was a check for $100. Now I need $500 for rent next month, so this is my next manifestation."
—Douglas Warren, St. Petersburg, FL
---
Thank you for empowering me.
"After reading all you have kindly written about manifestation, I can only say I am intrigued. Thank you for empowering me. Now I have a smile like never before."
—Javed, Sydney, Australia
---
I found 60 Euros [approx. $90] when I was expecting an empty envelope!

I read the Manifestation Game, tried to get into the mode you described. The same day I found 60 Euros when I was expecting an empty envelope and 30 more appeared later that day! Then I really felt elated! It seems like doors are opening where there were walls before. Appreciating all the work you're doing. It will indeed make the world a better place!"
—Marja van Kooij, Comblain Fairon, Belgium
---
It even works in prison…
Dear Sir,
Some months  ago I received a copy of your Manifestation Game and How to Play It from my mother with a request to give it a go and see what's what. Well, shortly after implementing your instructions, in a a somewhat modified form, I began to receive what it is I requested.
Now here [in prison] where I am what passes for currency is not common to the outside world. What passes for currency here is packets of Ramen soup. Yes, you read that correctly.  So I put in a request to experience the receiving of Ramen soup packets and soon I began to experience receiving them. First one, then three, then varying flavors. The success proved real. Wow! Weird, but wow!
Since that moment of wowwy weirdness I have made my early release the object of my considered interest, and so I practice the game daily. Before I sign off with a thank you and farewell, I would like to relate another story that will act as confirmation for your works work.
Recently I found myself in need of a thesaurus. I was unable at the time to do more than simply desire having one and imagine looking up synonyms in it. Not two days later a fellow inmate and classmate hands me a thesaurus while telling me he just just had to give it to me. Now I did not tell anybody about needing a thesaurus. It seemingly happened out of the blue.
Like Bruce Lee said in Enter the Dragon, "Do it with feeling." Or something like that. The emotional content is the key.
Thanks and farewell,
NAME WITHHELD UPON REQUEST
---
Dolphin Workshop

"I was a bit concerned about the heat and sun–I have very sensitive skin. As it turns out, it was a great workshop. I learned a lot about myself and got some very good insight from the exercises. They were extremely meaningful to me. I loved being on the dolphin rich waters. I use the ocean as a metaphor for the unconscious (I am a Jungian in my approach) and I loved spending all that time with the unconscious. Matthew and Pam are great facilitators and they're very good at getting people to share their thoughts. I've only been home a short while and I'm already recommending the workshop. It is great way to combine Monroe thought and experience with a great wilderness experience."
—Juanzetta Flowers, Birmingham, AL
---
"I wasn't sure how I would handle being on the water so much, but I loved it! It'd been several years since I had traveled with a group of strangers and when my friend dropped me off on Sunday night, I found myself wanting to stay with him where it was 'safe, warm and cozy'. But when the trip was over, I didn't want to leave.
It was one of the best and most relaxing vacations I've had. I was able to energize myself within through the Hemi-Sync tapes that worked for me even without being in the energy of the Monroe Institute, especially the Quantum Self tape. Plus I was relaxing on the water's waves, swimming in the silky waters, gazing at the aquamarine waters… and of course swimming with the dolphins. The trip was absolutely great. "
— Karen Youket, Weaverville, NC
---

"I want to thank you for all the work you and your team did to provide me with such an extraordinary experience. Programs like this take a lot of effort and behind the scene organization few fully appreciate. You guys made this seem so seamless and it was. The WildQuest team really delivered too and deserve special compliment and praise for all they did. From making sure we were comfy in our rooms, to providing great food, to swimming safely in the ocean. I never lacked in support and never did I get a hint any of it was anything less than sincere and genuine in all its offerings. Just amazing and a testament to your skills and those of our host WildQuest. This will go down as THE BEST of all my experiences to date. Thank you so very much. I look forward to other trips with you."
—Gordo Bergh, Austin, TX
---

"This was my second time doing the dolphin adventure with you. I think both Matthew and Pam did a fabulous job!! I enjoyed that you both made it light, fun and went with the flow. I think that is important as every group dynamic you encounter is more than likely different. I truly enjoyed the entire group and learned quite a bit this week from everyone. Atmoji and Amlas [of WildQuest] create such a beautiful fun environment. The entire staff was awesome. Truly the only thing I did not like was leaving when the trip was over."
—Kathleen Livingston, Chicago, IL
---

"Even though I had previously participated in the Gateway and Guidelines programs, I nevertheless approached the Dolphin workshop quite self-conscious about my 'amateur' status in attaining higher levels of consciousness relative to experiences shared with the group by the other TMI participants. Despite these concerns, by the end of the week I was rejuvenated, joyful and grateful for the healing energy of the Pod(s) (human and dolphin) resulting in a markedly improved physical and mental state. The Dolphin workshop is unique because it melds invigorating physical activity with heightened consciousness. The interaction with the dolphins and the tremendous amount of outdoor time (particularly for a desk-jockey lawyer) sets this one apart from all other workshops."
—Kevin Kennedy, Vienna, VA
---

"It was great to exper- ience wild dolphins in their natural habitat and to have a TMI experience on a tropical island with 'Hemi-Sync' exercises you can't have in Virginia. The facilitators, boat and the crew were great. You could see their experience in all the many details. Their attitude and spirit went perfectly with our group. The facilities were not luxurious, but more than enough to have a good night's sleep. The food was a lot better than expected. I also liked the unlimited free supply of fresh water, which I consider very important in tropical places. As a result of participating in the workshop, I know I am on the right track in pursuing my spirituality. Thank you for organizing a fantastic event. That was exactly what I was looking for."
—Olaf Arlt, Cologne, Germany
---

"I would definitely recommend this workshop. It is an amazing combination of encountering the dolphins and meditative opportunities. The best part of the workshop was swimming with the dolphins! But I don't think it would have been nearly as powerful if it were not for the meditations and also being a part of what was obviously an extremely powerful and gifted group of people! The most amazing moment was when we did the group OM on Friday and after about 5 minutes the dolphins showed up and then stayed with us for so very long [more than 5 hours]. It was truly an amazing experience. WildQuest staff were great! Better than great! Pam and Matthew – Fantastic!!!!"
—Chandra Elgin, Barrington, IL
---

"To me, it was like a dream that came true! Everybody there, respecting each other. People trying to get connected and be near the dolphins' wisdom about living in groups, and all that beautiful nature around us: the blue ocean, the mystery corals, the ocean life giving permission to us to be as their guests. I was feeling myself in another planet and in another life."
—Bernadete Nonnemacher, Poa, Brazil
---
"Matthew and Pam provide very good leadership in a caring and loving way that completely sets their egos aside. They work harmoniously together and are fully committed to the progress of the participants and supporting the collective consciousness of the group. I also appreciated meeting healers from all over the world and participating in the high energy field of the group. Bimini is the best place in the world for swimming with the dolphins and connecting with them on a higher consciousness level."
—Dr. Patrizia Schneider, Basel, Switzerland

---

"The entire experience was well-run, and the dolphin meditation combination worked well. Having the Excursion stretched out to nearly a week enabled the "tape" experiences to be done in a more relaxed manner then they would be during a weekend format. The week on Bimini hit the reset button for me, and the overall experience leaves me feeling psychologically refreshed. It was especially good to be away from electronics and to have a small group of people to talk to. The week was a very good one for me, and I would recommend the dolphin/meditation package to anybody. I think that you and Pam did a fine job and struck the right tone. I would gladly work with either of you again."
—Matthew Fike, Ph.D, Rock Hill, SC
---

"The only difficulty I had with committing to go on this trip was scheduling so far in advance. At this time in my life my children have very busy schedules and knowing that we would be free was practically impossible. My sister and mom had to make me commit, saying it was a trip/chance of a lifetime. They were right. It was a trip of a lifetime that Zack and I will never forget! The three biggest benefits were 1) Relaxation 2) Relaxation 3) Relaxation."
—Suzanne Bailey, Madison, MS
---

"Thank you for inviting me to help with the teenagers [on the family week trip]. I had a wonderful time and so did they. I think for all the children, it was a life-changing experience and one that opened them all to the wonders within themselves as well as the expansive Universe we live in. My daughter told me (after about two days into the trip): "This is so much better than I had expected." Not sure what she had expected (ha!), but she absolutely loved the trip!"
—Allyn Evans, Stillwater, OK
---

"The laid back life of the island felt like we were in this little bubble and nothing else existed. It is great to have all the headaches and worries of the world disappear for a while. Actually now, I believe they can disappear forever…I loved the sharing and the listening to the recordings with my roommate. The time we spent together in our room before bed was great as she was fun to be with and shared a lot of her experiences with me. I also got to see just the human being that she was and ease with life she had. I also enjoyed swimming with dolphins and recognizing that not only are we one with each human…we are one with every sentient being."
—Peggy Kalis, Marietta, GA
---

"The dolphins were most interesting and fascinating, yet while they gave a purpose for the adventure they were not the main draw for me. The Hemi-Sync was very important. It is a precious and fantastic tool. Also, very important to me was the healing aspect of Bimini itself. I came to believe in it. The WildQuest staff and Bimini natives played a part in my enjoyment- they were open, interested, helpful, tolerant, and entertaining. It was a wonderful blend of fun on the water, seriousness, lack of responsibility, interaction on surface and deeper levels- just a great week and vacation."
—Bettye Mitchell, Cleveland, MS
---

"Being introverted and uncom- fortable with being out of my rabbit hole this trip was a stretch for me, but it was really important to me to show my students that I was trying, personally, to do something with marine biology. If we save this world, it will come as a result of raising our consciousness level. The integration of Monroe techniques and ecological work is so crucial for this point in time in our human evolution. It is the pinnacle of the work to me, and the workshop helped me focus on that. It really works on chipping away to find your soul (your relationship to yourself), interworking as a pod (your relationship to others), and integrating and contemplating your role in the world (human as stewards of the planet, not as the top of the pile)."
—Rachel Wieland, Hillsdale, NJ
---

"I found joy and healing with the dolphins, and as always when you meet other people you learn about yourself and about new things. Meeting new friends is wonderful. I liked the meditations we did and most of all I liked the Focus 11 and the Journey to Atlantis meditations. It was a wonderful experience with everything, your meditation, good food, nice crew, yoga, meeting people and the dolphins. Thank you for a wonderful week."
—Anna Ugander, Helsingborg, Sweden
---
"The concept of the dolphin workshop immediately resonated with me. My only reluctance involved my work schedule and trying to plan that far ahead to be away. The workshop gave me a respite from my high speed treadmill existence and provided me with new tools to access guidance and to focus on my higher purpose. The structure of the workshop provided plenty of rest, healthy food, exercise and amazing experiences. I was grateful to have the chance to learn from the trainers and other participants about their experiences and their own spiritual paths. The interactions with the wild dolphins were among the most wonderful and memorable experiences of my life. I found a sense of centered calm and was reminded that I need to establish the means to maintain that state in my daily life. I absolutely would recommend this workshop. It was truly one of the best weeks of my life."
—P.K., Vienna, VA
---

"I knew this was the course I wanted to go on. How could I attract it into my life? I asked for 'signs' that this was the correct course to go on. That week I received 2 'dolphin' signs – a dolphin fridge magnet and a dolphin towel. Now I just needed the financial backing from my wonderful husband, which he gave me with his word "You better go and book this course then, hadn't you?" It all fell into place.
It was amazing, beautiful, and conducted in a caring environment that supports and promotes personal growth. I think working with animals AND incorporating the Hemi-Sync work with it takes us to a deeper level. Maybe it's the innocence, playfulness and beauty of the dolphins that emphasizes or enhances the Hemi-Sync. The WildQuest team was first class, all around. Food was excellent and I loved the variety offered. My accommodation was great. My roommate delightful. Matthew and Pam helped keep our 'pod' in its cohesive state. Many thanks for this magical experience. The experiences I gained multiplied the investment in myself, for my personal growth, 100-fold."
—Hatzy Joyce (no relation to Matthew), Aradippou, Cyprus
---

"I almost didn't sign up because I feared swimming in the ocean. But the Wild Quest staff did an excellent job and would swim with me to make me feel more comfortable and safe. Everything was perfect, food, organization, staff, facilities. It exceeded my expectations. Now I am recommending it to all my friends."
— Parvin Goldberg, Maclean, VA
---

"Originally the financial cost of the workshop was an obstacle. However I always wanted to swim with dolphins in the wild, not in captivity. Every year on my birthday I do something I have never done before, and this year it was dolphins. The trip was like a giant puzzle where all the pieces successfully fit into place. The facilitators, participants, and staff were all professionals and enlightened souls were in attendance to have positive effects. It was miraculous in all aspects and as soon as I returned home I was showing the DVD and handing out postcards telling people to save their money as this was one event where you reap tenfold the money spent."
— Dixie Williams, South Lake Tahoe, CA
---
Excursion Workshop
I'm a skeptic…

"I'm a skeptic and I have a scientific mind, so I wasn't expecting this. It was amazing. I've never been so relaxed in my entire life—or as exhilarated. What a wild ride!"
—Savitri Wadhwani, Mumbai, India
---
I actually canceled after signing up…

"I changed my mind after initially signing up because things had been progressing really well in my (virtually) lifelong meditation practice and it just seemed like TMI (or any *other* thing) would just be a step backwards or just in a different direction to no good end. Then I retracted my withdrawal after I came to a different conclusion.
Considering the nature of the workshop/subject, as I see it, this is not like taking some workshop about tiling your bathroom. This speaks to the very nature of our existence or of reality. Therefore, if someone were serious they would make whatever arrangements they had to make it happen. As a result of the workshop I felt like I had blockages removed and I gained new tools in expanding my awareness. In particular I learned some of the messages my mind had been giving me about limitations I had on internal awareness were in fact false.
Thanks again to you and Janet for the hospitality and warmth and welcoming you showed *in addition* to the course itself."
—Christopher Hill, Longmont, CO, USA
---
I debated whether taking this workshop was worth the expense…
"I debated whether taking this workshop was worth the expense. I decided a refresher would be a good idea and signed up. I'm glad I did as it went well beyond just being a refresher and gave me a much clearer experience of the different states of awareness covered in the workshop.
There are two aspects to the workshop: first, a variety exercises using sound and verbal guidance to reach and experience various states of awareness and, second, the coming together as a group to share those experiences and gain the background information to move on to the next exercise.
The group work and discussion is critical to maximizing the benefits of the many different exercises that you experience over the weekend. Matthew is a great facilitator, getting everyone involved, and hits a great balance between explaining, listening, responding, encouraging, and providing stories and examples – all this in addition to providing basic information about what's going on.
While there were a number of worthwhile experiences and realizations that you can gain during the workshop weekend, a few things stand out in my memory. There are numerous ways in which the mind gains information in non-physical ways: I found myself receiving information/experience by picking up visuals, audio experiences, words just showing up in my mind, olfactory input, distinct feeling and just knowing something. Quite interesting and I wouldn't even have been aware of that if not for Matthew's ability to cue in on what I was trying to describe and make me realize what I had just experienced.
Another experience I found fascinating was the work we did with energy. This is something that I've always been interested in but never thought I'd would be able to do on my own. I was able to pick up on and exchange energy with others during some of our group exercises. It still amazes me when I think about it.
Finally, following one of the sound exercises, we carried over the technique we had learned into our group work. In the initial exercise we were defining personal questions and solutions. In the group work we partnered up with one of the other participants, only this time, using the same techniques, we were picking up answers or solutions to the other person's question. I've never felt I had any "psychic" abilities (except in the abstract) but my partner and I both came up with descriptions of the other persons question or concern. Not everyone was successful at this but then I certainly didn't expect any positive results for myself.
There are other good reasons for taking this workshop, these are only three of them. Beyond specific reasons, though, it was well worth it to just experience and for short periods of time to simply exist in and feel the different states of awareness that you will experience in program. One trick that I picked up is to be able to simply move into a particular state of awareness. This has been very helpful for my mediation.
I'd encourage everyone with an interest in the potentials of their own awareness and consciousness to take this workshop."
—Rob Calkins, Denver, CO
---
I worried that it wouldn't be as good as it was advertised…
I worried that it wouldn't be as good as it was advertised. But I enjoyed the workshop and I'm glad I tried it. The Hemi-Sync recordings were the best part. I also really liked getting the materials in advance since I always like to be prepared. I have friend who might be interested in coming to one of your sessions and I'd attend with her.
—Diane, Boulder, CO
---
I could have found excuses but I've started listening to my inner self…

"I could have found excuses about money, the 2 day commitment and that I didn't have the time. But truth is I have started listening to myself and following what my inner self tells me. After participating in the workshop I have a better understanding of the consciousness levels that I have been experiencing in my meditation as well as about energy and how it relates to me and the surrounding environment, no matter which one that might be, physical or non-physical. We may appear different in the physical world, but we have commonness in the non-physical world. This makes understanding the possibilities of a collective consciousness more real. This was just a "taste" and I am hungry for more. The experience was truly one to be remembered, thank you!"
—Chet Buhrmann, Lyons, CO, USA
---
The two day time commitment was a potential obstacle…

The two day time commitment was a potential obstacle, but I was glad I went. I really enjoyed the whole weekend. I felt very comfortable and I enjoyed the laid-back presentation and the well planned out schedule. More than that, I realized that I am indeed more than my physical body. I would definitely recommend this workshop to people who are willing to try something new and different.
—Brian, Los Angeles, CA
---
I don't usually spend that much money…
"I don't usually spend that much money at once for something I'm not sure if it will pay off, but making the time to do only the Hemi-Sync/energy work for two days really primes the pump. The workshop made it easy to connect and make progress while at the same time it was fun! For me it was the effort and discipline that I lacked and I ended up feeling motivated to do the exercises at home because it is working for me and I want to keep doing it. I've already recommended it to a friend because it helped me take a big leap forward with little effort and because I thought everything was done very comfortable and professionally."
—Kim Sitton, Fort Collins, CO
---
Attention Workshop

In 8 weeks I learned I have the tools within me to live my life with joy and contentment despite any experiences or hardships in my relationships or in my life circumstances…

I used to worry and ruminate about experiences and it caused a lot of drama in my life, but in the eight weeks of taking the workshop I learned that I have the tools within me to live my life with joy and contentment despite any experiences or hardships that I have in my relationships or in my life circumstances. I learned to focus on the present moment and access the Still Point, and then to think and act from that place of stillness and clarity. By first changing things within myself, I've made amazing changes in my life. Now I'm bubbling inside. It's a really joyful feeling and it's just coming out of me all the time. My friends have commented on how happy I am now and they want to know the secret. I tell them you've got to take Matthew's workshop."
—Irene Blanck, Melbourne, Australia
---
I didn't want to jump…
"The course was an excellent walk into the quantum field. Instead of being thrown in at the deep end of the pool you led us carefully and by the time we got there we were swimming. It works very subtly but it definitely works."
—Deb Aaron, Toronto, Canada
---
Life used to be like watching regular TV, but after taking your workshop I feel like I'm experiencing life in high definition…

"Life used to be like watching regular TV, but after taking your workshop I feel like I'm experiencing life in high definition. I'm experiencing everything – my senses, my thoughts and feelings – in more vivid detail, especially when I choose to do so in that moment. And that helps with all the other spiritual things I want to do. I can't thank you enough. I am in a fascinating mode of learning (soaking is more like it) and I'm being stretched in every direction by your stuff. You are MAGIC! I've set my intention to reach those levels of awareness and be conscious of it! I'm more than happy to be taught/guided by you!"
—Michael Velasquez, Orlando, FL
---
I knew the workshop was having an effect when…
"I knew the workshop was having an effect when some drama happened at work. My coworkers were taking it hard and worrying about the future. I just shrugged and knew that worrying about a future that might not happen is a lot scarier than just dealing with what's in the here and now. So being in the present moment stops stress from getting a grip. It never gets to master me."
—Bob Hardy, Santa Clara, CA
---
In the beginning I thought I don't know about this teleconference stuff. I'm not a telephone person so I was concerned how it would work…
"In the beginning I thought I don't know about this teleconference stuff. I'm not a telephone person so I was concerned how it would work as a format. I was thinking: How do we pick up on visual cues? Who's going to talk next? What do you do when someone talks too much? People considering your course might be worried because of those questions, but by the second session I was surprised because it actually worked out quite well. I think part of it is your great facilitating and part is that people who are attracted to this type of workshop are more mature. The format that you set up is very good. All of the written material, the exercises, the email, being there to answer questions. Everything mutually reinforced everything else. Plus the breathing exercises are such a simple way to bring yourself into calmness. It fits in well with the Hemi-Sync approach."
—Rob Calkins, Denver, CO
---
Bookmarking Workshop

The process lowered many barriers…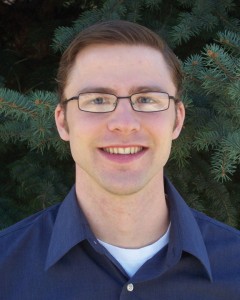 "This is something completely new for me and unlike anything I have ever done. The process you took us through lowered many of the barriers I had about what it would be like. I feel excited to learn more. It is nice to know that tangible tools and techniques exist (coming from a thoughtful and credible person) to do this type of self-improvement work."
—Matt B, Boulder, CO
---
Many programs out there make claims of grand results…
"There are so many different programs out there that make claims of grand results. It is a bit overwhelming and confusing as to which one is best. I have seen many programs link using triggers, NLP, associative memorization and several others. Your course looked interesting and simple. Being "simple" makes it more attractive. So when friend e-mailed me I decided to take the class with her.
Reading the materials first helps with the reinforcement of the subject. It gives me a chance to digest it before class starts and gives me a chance to think of questions. In general, I feel more prepared. I also like the homework and follow up. I rate it high for the prospect of really learning the subject.
For me it is not necessarily new, but it is simple and it brought on the recognition that I can and should apply this every day to stay focused on my goals with a greater ease. I think the benefits are endless really. If you use what you learn, you can affect so many areas of your life.
Thank you. I'm pretty happy I went. I think you will see more of me."
—Dan Chevalier, Connecticut
---
Many instructions are too complicated…

"I believe many "instructions" are too complicated and many people will toss them aside because of that, but I just read your booklet "Bookmarking Relaxation" and I found it very well written, easy to follow and simple in its application. I believe it is a gift to be able to breakdown and write instructions and explain them in a simple manner that people will find easy to follow."
—Gwen Jones, Gold Coast, Australia
---
Sometimes it's like magic and sometimes it isn't…
"Because Leland spoke highly of you I trusted the time would be well spent, and it was. It's exciting to see and feel the potential of a new technique that is very tangible, easy and effective. Driving home at 65 mph I noticed my relaxed state was really changing so I used the method and it really helped. As the week moves along and the challenges increase, I am using the method and sometimes it is like magic and sometimes it isn't! For BIG stuff (like full on 2 year old tantrums) I need to take some time with it, and breathe and sink in more. Other times it really is quickly effective."
—Darlene Rooney-Keller, Longmont, CO
---
You broke down the process…
Your methodology for bookmarking was very helpful. I liked the specificity with which you broke down the process into its components and the solid instructional approach of receiving the PDF beforehand, then going over it, then being told what we were going to do, then doing it, and then recapping it. Keep up the good work!
—Bob Bows, Boulder, CO
---
It's stuff you'd think we know, but…

"It's stuff you'd think we know. But the truth is, it's amazing to have things taught to you in such a way that you realize you already use them, you just didn't realize you did. Now I can consciously use these techniques in my life to control my awareness and energy."
—Vicky Short, Westminster, CO
---
Silence…
I think of relaxation/meditation as akin to a still lake in the early morning, it's like a clear mirror. Silence is something one has to find, and that is one of the best aspects of your workshop – to be able to bookmark silence.
—Jane Tilley, Melbourne, Australia
---
It was challenging to arrange the time off…

"It was challenging to arrange the time off at lunchtime in Australia without interruptions and to dial in from work, but Irene guided me on how to use an international phone card. I preferred the live workshop as I'm more likely to actually do the activity when guided, rather than when I just read about it. I like your teaching techniques and reinforcement methods to help gain and retain a skill. I can now apply it to other situations e.g. to remember happy when sad, or joy, or other mood changing situations when needed."
—Dr. Sue Hookey, Melbourne, Australia
---
I didn't even realize how stressed I was until we did the exercise…
"I didn't even hesitate to sign up. I knew how important it was going to be.
fter we finished the relaxing exercise, I fully recognized the difference from being stressed and being relaxed. Stress contracts us, relaxation expands us. I didn't even realize how stressed I was until we did the exercise. Once I relaxed, I could feel "everything" flowing thru me easily. Thank you for that.
I liked the fact that you were instructing us on what to do and I didn't have to break the flow of the process by referring to the manual to make sure I was doing it properly. Plus, I liked being able to ask you questions. Thank you for the description of the scene in Harry Potter where he pulls out the thoughts so he can look at them. That answer triggered something for me.
I want to personally thank you for developing this technique and sharing it with others. It is profound and easy. Thank you!!! I am grateful I attended this live workshop."
—Jean McDoniels, Ocala, FL
---
Private Sessions
None of this is really that mystical…

"What I love the most about Matthew is he really "de-mytifies" the concept that contact with the divine, other world, higher realms, or other dimensions are only for true spiritual gurus or religious figures.  First, he insisted that none of this was really that mystical, that there really are step by step skills and tools that can be learned by anyone.  Second, he breaks them down in easy to understand analogies and descriptions and third, he provides real exercises that are easy to follow so you can teach yourself these skills.  Similar to a fitness coach, I view Matthew as someone who sets me up with a program to meet my needs, teaches me the basics, and coaches and motivates me along the way."
He's told me numerous times, "I don't want to tell you the answer, I want you to be able to FIND the answer" any time you need it." (Similar to the don't give a man a fish, teach him to fish.)  Honestly, having him remove the "mystical" barrier that only "naturally gifted or special" people could access this stuff was the springboard I needed to open up to whole new experiences I never would have imagined.
After working with him I can now access clear guidance any time I really want it.  I have experienced other dimensions and levels of consciousness first hand.  And I can honestly say that my awareness and perceptions of "reality" has been greatly expanded because of my work with Matthew.
—Allison Saltzer, Denver, CO
---
My cancer is gone!
I am very grateful for your advice and help. It made me think … and look at myself in a new way. I saw three different parts of me with different perspectives in life. The cancer tumour didn't feel evil any longer, just as a very lonely guy screaming for attention. I know that I have felt like this earlier, but it was a new experience again. The one looking was ME (the eternal observer). I don't know if I express myself to your understanding since English is not my native language. Hugs anyway.
UPDATE: No cancer left, no radiation or chemo planned. All I need to do is to take one pill of anti-oestrogen daily for the next 5 years. So ….. a new life!!!!!
—Bid, Sweden
---
I found it great to get rational, practical info from someone who has experienced similar things.
Just wanted to say thanks a million for all the chat about Kundalini and what to do to manage the process. I found it just great to get rational, practical info from someone who has experienced similar things. I have thought in the past that these sort of experiences are complete bollocks but now I am open to them and part of the process for me seems to be breaking down the thought forms of my ego that have previously rejected anything spiritual.
—Andrew Peters, Director, Wisdom Executive, Sydney, Australia
---
I woke up and my bed had a dent in it as if someone had been laying beside me. The bed was still warm, but no one was there!

"In early November I contacted Matthew and asked for some help. I could feel an energy source around me in my home. This became very apparent one day after I straightened the couch and later saw an imprint as though someone was sitting on the cushion. I welcomed the company but asked it to leave and go to the other side. Three days later I woke up in the morning, disoriented . I felt as though someone was lying beside me in my bed .My first reaction was, where am I? Do I dare look and this is ridiculous. I turned over and the bed had a dent in it as if someone had been laying beside me. The bed was still warm, but no one was there! I asked who this was and for this source to leave. I got no name, no answer. This is when I called Matthew for assistance.
I needed to go up to a higher consciousness and find out what was going on. I felt I needed support just in case I couldn't handle what I may uncover by myself. Matthew, always the professional, eagerly complied. I connected with Matthew by telephone. While wearing a telephone headset I settled into a deep meditation with constant contact with Matthew.
I felt Matthew's energy blend and fold together with my energy. It felt like the most intense hot flash I have ever had…sweat was running down my back. I checked with Matthew to make sure I was okay and that he was still with me. He reassured me this was normal. Then we began to journey and I spoke occasionally to describe what I was seeing, hearing and smelling. I went through a tunnel of light. At the end of the tunnel I was standing in the moonlight beside a large Native (American) man about seven feet tall. We were facing a campfire where a lot of women fussed over him, which irritated me. I reported this to Matthew and he stated "Stay focused. You are on a journey. Stay neutral."
Each time I tried to see who was on the other side of the campfire the flames got higher and pushed me back. There were lots of voices and I knew who was on the other side of that fire was important, yet I couldn't see them. After reporting this, Matthew encouraged me to ask who this man was. I asked and got no name. Then an old , old woman who could barely walk came out of the dark and handed the tall man a long, long whitish cream colored fringed dress, which he in turn offered to me. I couldn't see his face.
I realized the white dress was my wedding dress from a previous lifetime and that he was my husband. He kissed my forehead and pointed to his heart and then to mine and made a gesture as though he wanted me to read something. In his hand was part of a poem I wrote years ago as a prayer for some of the native children I was working with at the time. I asked my former husband to look at me but he shook his head and whispered in my ear, "Forgive me for staying here this time, my dear. Let me help you from over here. I will be more affective. Utilize my help. I am yours. He took my hand and knelt down in front of me and then he was gone.
Emotionally I felt a deep ache in the very core of my soul. I do not know why or how but I understood this to be TRUTH! I can't explain it. I felt every emotion there was all at once. I knew and recognized the Indian man's voice from so long, long ago: the softness, the gentleness and the deep caring. I know I am very lucky and very well guided and protected by unseen sources.
For those of you who are experiencing a soul partnership like this, you will know what I am talking about. For those of you who have experienced this in a past life and do not have that relationship now you too may know the feeling and the emotion I felt. For those of you who have never experienced this soul relationship chances are you will not believe this or you'll wonder how to find it. My answer is: Believe in yourself and trust.
The impact of the session was profound. Each time I have wanted to start going into private business on my own, I have not had the courage—until now. I discussed this with Matthew and I came to a conclusion. I will work for myself and help others.
Then one day after the session a friend came by on route to the east coast and he gave me a gift. He went past a craft shop on the west coast of Canada and saw this statue and thought of me. The statue is called "Sacred Calling" by Bradford Collections. The Indian Angel Maiden is wearing a dress like the one I saw in my vision and she is holding a huge Dreamcatcher way above her head in celebration. Synchronicity! What do you think? I see it as a confirmation and a gift from the other side.
Matthew! I need to thank you so much for your assistance, guidance and support. I am forever grateful. There is no turning back. Not now."
—Antoinette, Prince Albert, Saskatchewan, Canada
---
Our meeting was pivotal…
"My initial meeting with you was pivotal. You provided me with a window into understanding myself and my gift better. It brought me peace just being able to communicate and have a dialogue with someone who understands and knows what I am talking about. I didn't realize, until after our conversation, how alienating this has been for me for years. The biggest shift for me was to look at my gift truly as a "gift". Following our call, I realized that up to this point I have shunned it, kept it hidden. Now I'm embracing it with joy and appreciating the experience that's taking place."
—Jill, TX
---
Newsletter

I get frustrated with people who don't say what they mean…
I find myself exploring realms that I can't talk about with very many folks….So I appreciate the work of someone like you to bump my mind, or more accurately my consciousness the way I do for others….I get frustrated with people who don't just come out & say what they mean….One of the things I like about your work is that your way of expressing is straight forward….So many things are difficult to put into words, but some people are just better at utilizing them than others….I am more intrigued than ever with expanding awareness however that may be experienced….I look forward to reading more of your articles….THANX.
—Natalya, Santa Fe, NM
---
I am blown away…

"What an extremely powerful, open, accessible, beautiful, helpful website. I am blown away by your generosity of time, spirit, care and love this website exudes.  What a gift you two are presenting to the world and I am thrilled people are responding with the positive feedback.  This is a fantastic website and the two of you should be proud of your accomplishment here. Thanks for your being and well being."
—Suzun Brackenbury, Santa Cruz, CA
---
You shifted my perspective so much…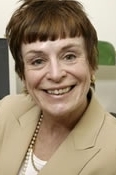 "Thanks for sending your newsletter. It is well and fluidly written. Above all it is so very HELPFUL. In that short piece of work, you have shifted my perspective so much, away from the object of the manifestation to the experience of the manifestation. This opens up life in a brand new way for me; I awoke at 4 this morning to play with it! I plan to manifest the tuition to take some of your courses. Thanks so much."
—Marcia Swain, Fort Collins, CO
---
I am a teacher in an elementary school…
I really enjoy the articles you've sent me. They are awesome and I like that one about gratitude. I feel gratitude to have such a nice people, you, without interest, like people and children from God, helping others with true advise. Keep up with your good work. I live in the States and I am a teacher in an elementary school, and it's so good to learn from your newsletters. God bless you all,
—Andres
---
I'm being stretched in every direction by reading your MAGIC!

"I can't thank you enough for sharing your experiences. I'm in a fascinating mode of learning (soaking is more like it) and I'm being stretched in every direction by reading your MAGIC! I've set my intention to reach those levels of awareness and be conscious of it! I don't know if you teach/train or guide because you should!! I would be more than happy to be taught/guided by you!"
—Michael Velasquez, Orlando, FL
---
Like good dark chocolate…
"Every time you write something I know I am in for a treat. Your words are to be savored like a piece of good dark chocolate melting with the help of a really great red wine. What treasures."
—Becky Carroll, Ph.D., Washington, DC
---
Thank you sooooooooo much…
"Thank you so much for your response….I am thinking and thinking last weeks and days that I need to explore some of my 'past lives'… I agree with you that ALL IS HAPPENING NOW….I had experience to be in parallel dimension with opened eyes…and then I recognize that all is happening now. I really appreciate your answer…..Thank you sooooooooo much.
P.S: Nothing happened without reason…..smile….and my subscription on your list has some reason…..smile to you."
—Goranka Juras, Croatia