About Janet
Do you have an invisible sign on your forehead?
I do. Mine says, "Tell me your troubles. I can help you."
Since I was a child, my friends, family, and even acquaintances have sought me out for help guidance and nurturing, but I didn't discover the sign until I was in college.
I discovered it while standing in line at a deli counter next to someone I had never met. Before I knew it, he was confiding in me about his alcoholic father. I hope I helped him just a little before my turkey and cheese on whole wheat was handed to me.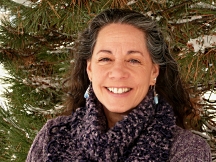 After finishing my undergraduate degree at the University of California, I completed a two-year Early Childhood Education program and began teaching preschool. Though I loved teaching children, the most rewarding part of my job was helping parents with their relationships with each other and with their kids.
So, after 8 years as a preschool teacher and a year of working for McGraw Hill designing early childhood and kindergarten readiness assessment tests, I went to graduate school to pursue a Ph.D. in Clinical Psychology.
During my seven years in graduate school I worked in many mental health settings, including adolescent day treatment centers, the U.S. Job Corps Center (a federally funded job training and educational facility for at-risk and disadvantaged youth ages 16-24) and Stanford University Medical Center in the Alcohol and Drug Treatment Program.
My doctoral dissertation research was funded by the U.S. Department of Veterans Affairs. Working under Stanford University's Dr. David Spiegel, I designed and implemented a hypnosis protocol to help patients with pain and anxiety while they were undergoing procedures at the Veteran's Hospital in Palo Alto, California.
I received my Ph.D. in 1993, and as I started my private practice I began a journey of discovering who I am as a therapist and teacher. My primary focus is helping people develop and maintain healthy relationships. That begins with your relationship to yourself, of course, but it extends outward to partners, children, family, community, and world.
It's a remarkable process of unfolding to see how all of those categories of connectedness are enhanced when you change your views of how you relate to yourself and others around you.
My education, training and life-work are the natural extension of my fundamental spirit as a nurturing care-giver and as a curious explorer of myself and my world.
I often say I have the most incredible job in the world. I'm privileged to be included in the powerful and deeply personal journeys that people like you undertake in a process of self-exploration and growth.
What could be better than that?
Wishing you the very best,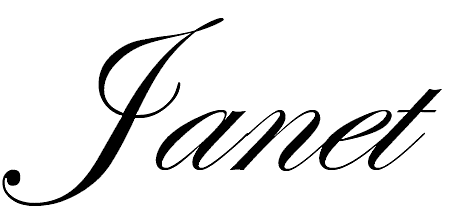 Janet Joyce, Ph.D.