About Higher Self Guides
Caution: We strive to make our business be all about you, but these About pages are all about us.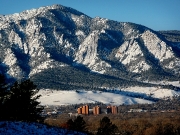 Nestled at the foot of the Rocky Mountains in beautiful Boulder, Colorado, Higher Self Guides, LLC was founded in 2005 by Matthew Joyce and Janet Joyce, Ph.D. as an educational and advisory group dedicated to helping people like you who want to explore deeper connections to their spirituality and personal growth.
Our Mission…
Our mission is to teach you how and when to shift your awareness back and forth from separateness to unity. Your sense of separateness and individuality enables you to bring about the experiences and learning opportunities you desire. But all too often people adopt a single point of view, grow used to it, and stick with it even though other perspectives can be far more advantageous. Adopting a perspective of unity, inclusiveness of others, and an innate connection with the Divine, fosters a sense of well-being, peace, and harmony that enhances your relationships with those you love, your community, and the world.
Matthew is a spiritual explorer and teacher who helps people to access the core of their being-their "I Am awareness." This constant awareness never wavers with circumstance or age. It's the life-long pure awareness of your being, described by spiritual masters throughout history.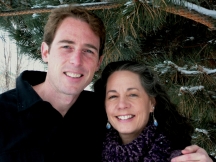 From this foundation you can learn to focus, direct, shift, and expand your attention to craft any experience you want-in physical reality or beyond. It's the root of all we teach at Higher Self Guides.
Janet is a clinical psychologist with more than 20 years of experience. She has helped hundreds of individuals, couples and families to overcome life's challenges and to reach their full potential. Through her work she teaches the fundamental principles of the "We Are Awareness." With this foundation you can learn to enhance your experience of interconnectedness with others and learn how to apply this core awareness in practical, real-life situations and in all your relationships.
Together it's our goal to make your journey through this lifetime a little easier and a lot more enjoyable. (You can click on our names to learn more about us as individuals.)
Our Products and Services…
Because we'd like to help as many people we can, Higher Self Guides provides an assortment of products and services to meet your needs:
Free Resources (articles, downloadable files, newsletter, resource links)
Products (e-books, how-to guides, and home study series)
Membership (access to tools, a supportive community, and personal advice)
Training (live workshops and teleclasses)
Counseling (individual and group)
Public Speaking
Our Values…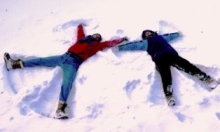 It's challenging to make a short list of values when we hold many things dear. Yet when it comes to living our lives and running our business we tend to focus on three things:
Service to others

Personal growth

Fun
Our Name…
The name Higher Self Guides comes from one of Matthew's meditations in which he was directed to help people to connect with their Higher Selves.
When he asked whether this involved providing a product or a service the answer was: "This is about guiding people into a direct experience of the Divine so they can know their ever-present connection with their Higher Selves in every moment." Needless to say, it took a while to figure out how to make that happen.
Eventually we decided to focus on the various aspects of moment-by-moment awareness that comprise every experience in life. Because whether you want to enhance your sense of peace and well-being, improve your relationships, or explore nonphysical reality, it's the conscious and unconscious choices that you make to filter and direct your awareness that bring about the life circumstances that you encounter.
Every day brings new opportunities to create the life of your dreams. That's why we emphasize supporting you to implement the concepts of I Am and We Are awareness in your daily life. It's also why we provide you with many ways to help you succeed,including: big ideas to ponder, how-to guides, specific exercises, homework assignments, direct support, and more. We've got a big toolbox of ways to ease your journey and we're eager to share them with you. Because in the end…
Life is all about the experiences you choose to have.
Many blessings,

Matthew and Janet
Hurray! You Found the Easter Egg Bonus
It's an excerpt from Matthew's upcoming book.
Click the link to download the file.  Exploring_Past_Life_Connections